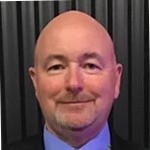 Jerry Sellers
BOARD OF DIRECTORS & STEERING COMMITTEE
PRESIDENT
Dr. Jerry Jon Sellers, is the author of Understanding Space: An Introduction to Astronautics, a contributing author and editor of Applied Space Systems Engineering, and a contributing author of Human Spaceflight Analysis and Design. He has over 30 years of space systems experience including Guidance & On-board Navigation Officer in Space Shuttle Mission Control; Assistant Professor of Astronautics at the U.S. Air Force Academy; and Chief of Astronautics for the Air Force European Office of Aerospace Research & Development. He is an Associate Fellow at AIAA and the former Chairman of the Space Systems Technical Committee. Jerry is a certified Scaled Agile Program Consultant and an elected member of the International Academy of Astronautics. He is also an adjunct professor at Stevens Institute of Technology.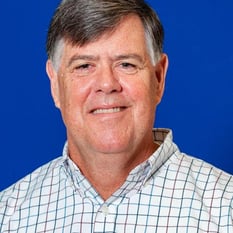 Sam Kovacic
BOARD OF DIRECTORS & STEERING COMMITTEE
VICE PRESIDENT
Dr. Kovacic is an educator, researcher, mentor, practitioner, and consultant with over 35 years of experience. He has a well-developed, practical appreciation of the complexities inherent in the complex problems that are faced by engineers, managers, and leaders, which extends into his formal research projects. He has led and collaborated on major research projects with a wide variety of agencies, including the US Navy, US Coast Guard, Department of Homeland Security (DHS), Lockheed Martin, and MITRE. His research has resulted in the formulation of Situations Theory and the Complex Adaptive Situations Methodology (CASM). These have been applied to emerging research in the management of technology and systems engineering-related areas and contributed to advances in Organizational Theory, Systems Engineering, and Systems of Systems Engineering.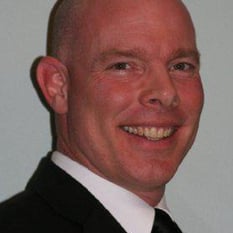 Dr. Randal Allen
BOARD OF DIRECTORS & STEERING COMMITTEE
SECRETARY
Dr. Randal Allen (Chief Scientist, Lone Star Analysis) is responsible for intellectual property strategy and research and development. Current research includes stochastic optimization and explainable machine learning architectures with applications to signal processing. His experience includes 6DOF modeling & simulation and guidance, navigation, and control (GNC) of aerospace systems. He is co-author of "Simulation of Dynamic Systems with MATLAB and Simulink," and an Associate Fellow of the American Institute of Aeronautics and Astronautics. He received a B.S. in Engineering Physics and an M.S. in Applied Mathematics from the University of Illinois (Urbana-Champaign), an Engineer's Degree in Aeronautical and Astronautical Engineering from Stanford University, and a Ph.D. in Mechanical Engineering from the University of Central Florida, where he serves as an Adjunct Professor/Faculty Advisor in the Mechanical and Aerospace Engineering department.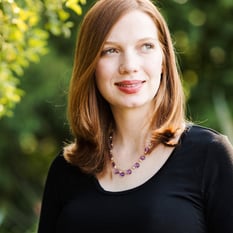 Elizabeth Steiner
BOARD OF DIRECTORS
TREASURER

Elizabeth Steiner is an alumna of Virginia Tech, receiving her Bachelor of Science in Marketing in 2013. She has supported SPEC Innovations for a decade as their Marketing Director. Her work at SPEC Innovations also involves Systems Engineering within their products that mainly use the Lifecycle Modeling Language. She has been involved with LMO since her start at SPEC Innovations, offering her expertise on the ontology and providing marketing for the organization. This includes leading and hosting LMO's Annual MBSE-CON.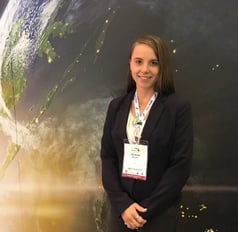 Amanda Winters
VISION COMMITTEE LEAD
Amanda Winters is the Steering Committee Lead and founder of Infinite Outcomes Inc., a global provider of engineering support services: MBSE technical training, model development, and sustainment. She performs translation/editing of teaching materials, Agile coaching, and consulting. Her work consists of systems engineering, architecture support throughout the project lifecycle, workforce development through virtual and onsite courseware development, and teaching support. Amanda is a co-chair participant of the IAF/IAA Space Life Science Symposiums and President of the Lifecycle Modeling Publication committee. She supports young professionals as an Engagement and Outreach director and is also engaged in Career Development Panels hosted by AIAA. Her educational background is in Marketing, Economics, and Business Administration. Her broad background has led her to become a Certified Space Professional, volunteer EMT-IV, firefighter, and CPR instructor.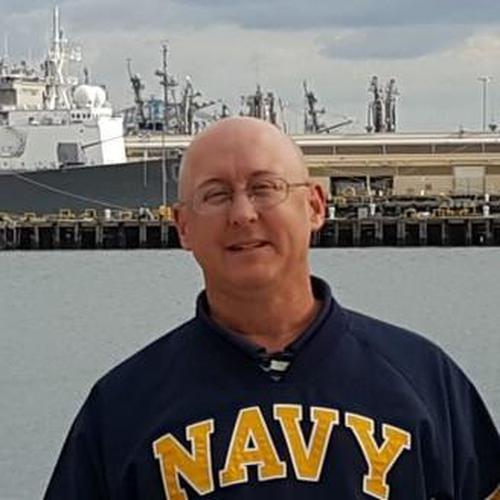 Dr. Warren Vaneman
STEERING COMMITTEE
Dr. Warren Vaneman is a Professor of Practice in the Systems Engineering Department at the Naval Postgraduate School, Monterey, CA. He has more than 30 years of leadership and technical positions within the U.S. Navy and the Intelligence Community. Dr. Vaneman has been conducting research in Model-Based Systems Engineering and System of Systems since July 2011. Dr. Vaneman has held various systems engineering positions within the Intelligence Community, including as the Chief Architect of them for a very large System of Systems. He is also a Retired Captain in the Navy Reserve, where he was qualified as a Surface Warfare Officer, SpaceCadre Expert, and Information Dominance Warfare Officer. He has a B.S. from the State University of New York Maritime College, an M.S. in systems engineering, and a Ph.D. in Industrial and Systems Engineering from Virginia Tech, and a Joint Professional Military Education Phase 1 Certificate from the Naval War College.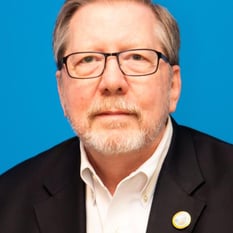 Dr. Steven Dam
STEERING COMMITTEE
Steven H. Dam, Ph.D., ESEP, President of SPEC Innovations, has been involved with research, experiments, operations analysis, software development, systems engineering, and training for more than 40 years. Dr. Dam earned a B.S. in physics from George Mason University and a Ph.D. in physics from the University of South Carolina. He participated in the development of C4ISR Architecture Framework and DoD Architecture Framework (DoDAF) and has written two books on DoDAF. Dr. Dam applies SE techniques to various DoD, DOE, and commercial projects. He is a long-time member of INCOSE and was formerly the president of the San Diego Chapter before relocating to the D.C. area. Dr. Dam has presented numerous papers and seminars to the Washington Metropolitan Area (WMA) Chapter of INCOSE, is a past president of the WMA Chapter, and a past Director for the Americas for INCOSE. He holds an Expert Systems Engineering Professional (ESEP) Certification from INCOSE.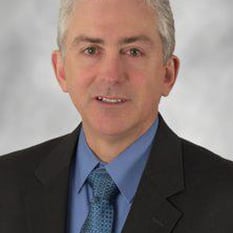 Michael deLamare
STEERING COMMITTEE
Mr. deLamare is a systems engineer with over 39 years of industry experience. He holds a B.Sc. in Physics from the University of California at Irvine, and a M.Sc. in Systems Engineering from the Johns Hopkins University. He is a Distinguished Scientist for Bechtel and an Expert Systems Engineering Professional certified through the International Council On Systems Engineering (INCOSE). Mr. deLamare's experiences include systems engineering for space systems, missile systems, and for facilities with nuclear and industrial applications. He is the chair of Bechtel's Systems Engineering workshop and currently is working to transform Bechtel into a digital enterprise. He serves as the systems engineering expert on the ASME Plant Systems Design standards committee, as the INCOSE relationship manager to ASME, as a member of the LML Steering Committee, and as a member of the Requirements Digitalization Task Force for Oil and Gas Industry Organization.
Want to get involved?
Learn about our volunteer opportunities!